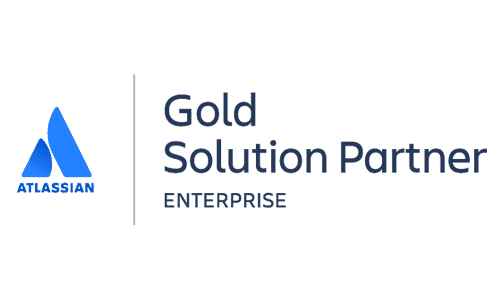 Our Recommended Toolset for Transformation
Our Atlassian Gold Enterprise Partner certification is proof of our team's deep knowledge of Atlassian tools and record of outstanding client delivery. Process, technology, and organizational change start with deploying the right tools for the job.
Modus Create brings a certified team of Atlassian experts who don't simply implement tools, they lead your team in transformation.
Free Atlassian License Audit from an Atlassian Solution Partner
Receive a free license audit. See if your organization is eligible for discounts and develop an effective licensing strategy.
Modus Atlassian consultants will:
Review your licenses and identify any available savings and upgrades.
Discover licenses you are paying for and didn't know you had!
Review and stop paying for licenses you no longer need.
The American Institute of Architects needed a knowledge and support portal to promote visibility, transparency, and to reduce the volume of support emails. Using Confluence, a Modus team built a single platform that consolidated news, key information, and service updates for all AIA members.
A large online retailer approached Modus Create with a challenge – implement a single knowledge base for their technology and development teams to better track, organize, and collaborate on work. Modus product teams were tasked with supporting thousands of users and ensuring the platform's ability to scale as the organization grows.
3 Components of a Modus Atlassian Consulting Engagement
1
Context
Our Atlassian specialists go beyond selling licenses and implementing instances, Modus evaluates the larger context for your needs: the impact on your business.
2
Collaboration
By uniting multi-disciplinary teams for requirements gathering and implementation our teams can streamline workflows, increase communication, and provide vital visibility.
3
Education
Modus Create's Atlassian consultancy teaches and leades your team in best practices. That means your organization and people are changed long after our engagement.
Other Partnerships
Modus works with some of the top innovators and leaders in digital transformation.
Atlassian Professional Services Offerings
Faciliated Training

Modus trains your internal teams on the entire Atlassian suite so you can harness the power of a unified Agile process.

Project Design

Our Atlassian experts provide an architectural consultation with recommendations and best practices for a customized project design.

Tool Integration

Create a dev-friendly ecosystem by linking tools like Jira and BitBucket.

End-to-end Agile Consulting

Modus experts become subject matter experts in your unique systems from discovery, recommendations and implementation.
Atlassian Videos from our YouTube Channel
How to Build a Creative Triaging Solution in Jira
Many growing businesses' customer support processes are inefficient, affecting customer satisfaction, competitive advantage, and revenue generation. Modus Jira Consultant Josh Kochelek shows how to create a streamlined bug triaging process using Jira Software to more efficiently address customer ideas and bugs.
How to Create a Jira Dashboard in Under 10 Minutes
Jira Dashboards allow users to easily monitor and report high-level information about team performance. This video gives step-by-step instructions to set up a Jira Dashboard for a Scrum team in under 10 minutes in Atlassian's Jira from a certified Jira implementation partner.