Increased Security Posture and Agility with Atlassian Tools
NCR, a Federal Government technology vendor, needed to remediate outstanding security risks and wanted an assessment of how a crucial project team was utilizing Atlassian tools; including Jira, Confluence, Bamboo, FishEye, and Crucible. Modus consultants embedded with the client to address their security issues, update the Atlassian tool suite to the latest enterprise releases, and leave behind the knowledge, training, and infrastructure for the organization's new Agile process.
1
Challenge
NCR was undergoing an Agile transformation and was looking to Modus to align the technical requirements of the applications with the Agile practices being newly implemented. They also needed best practices set up, training, and documentation to build familiarity with the Atlassian suite. In addition, their outdated versions of Jira, Confluence, and Bitbucket Data Center running on AWS needed to be updated to improve security and create a staging environment for development teams.
2
Approach
Modus Atlassian Experts conducted onsite and remote interviews to assess the team's use, desired outcomes, and hurdles with Atlassian tools and related business processes. Simultaneously, security specialists performed an extensive security audit to ensure best practices were being followed and real-time security risks were escalated. The team delivered an extensive assessment & audit document to the client's Confluence instance and presented findings and recommendations to leadership.
3
Results
Modus consultants delivered a written recommendations outlining a short, medium, and long-term roadmap for use of the Atlassian suite to drive acceptance, standard processes, efficiency, and increased security. NCR is now running the latest enterprise releases of the Atlassian suite and enjoying the updated security and benefits. Additionally, NCR has been able to move to deeper use of the Atlassian products and recently has started completely remote PI planning sessions, using Jira.
Agile Alignment
The new tool setup was tailored to meet NCR's needs for Agile reporting, planning, documentation, and automation.
Security
Modus consultants identified security risks, suggested remediation for outstanding issues, and created a roadmap for NCR to use the Atlassian suite to address future threats.
Team Training
In addition to a best practices configuration, Modus Atlassian consultants left behind documentation and education so that NCR gets the most out of their Atlassian investment.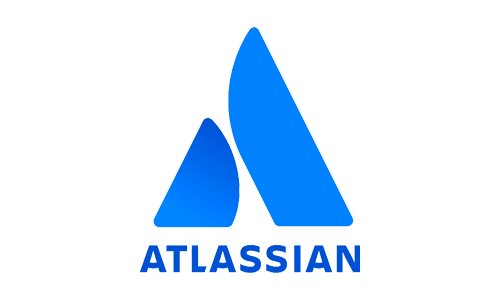 Why Atlassian?
Atlassian is the world's leading provider of collaboration tools. Their tools help teams work smarter and faster, together. Their robust suite of tools help different stakeholders of the software development lifecycle. From Jira, to Bitbucket, to Confluence, and more, Atlassian helps teams succeed.